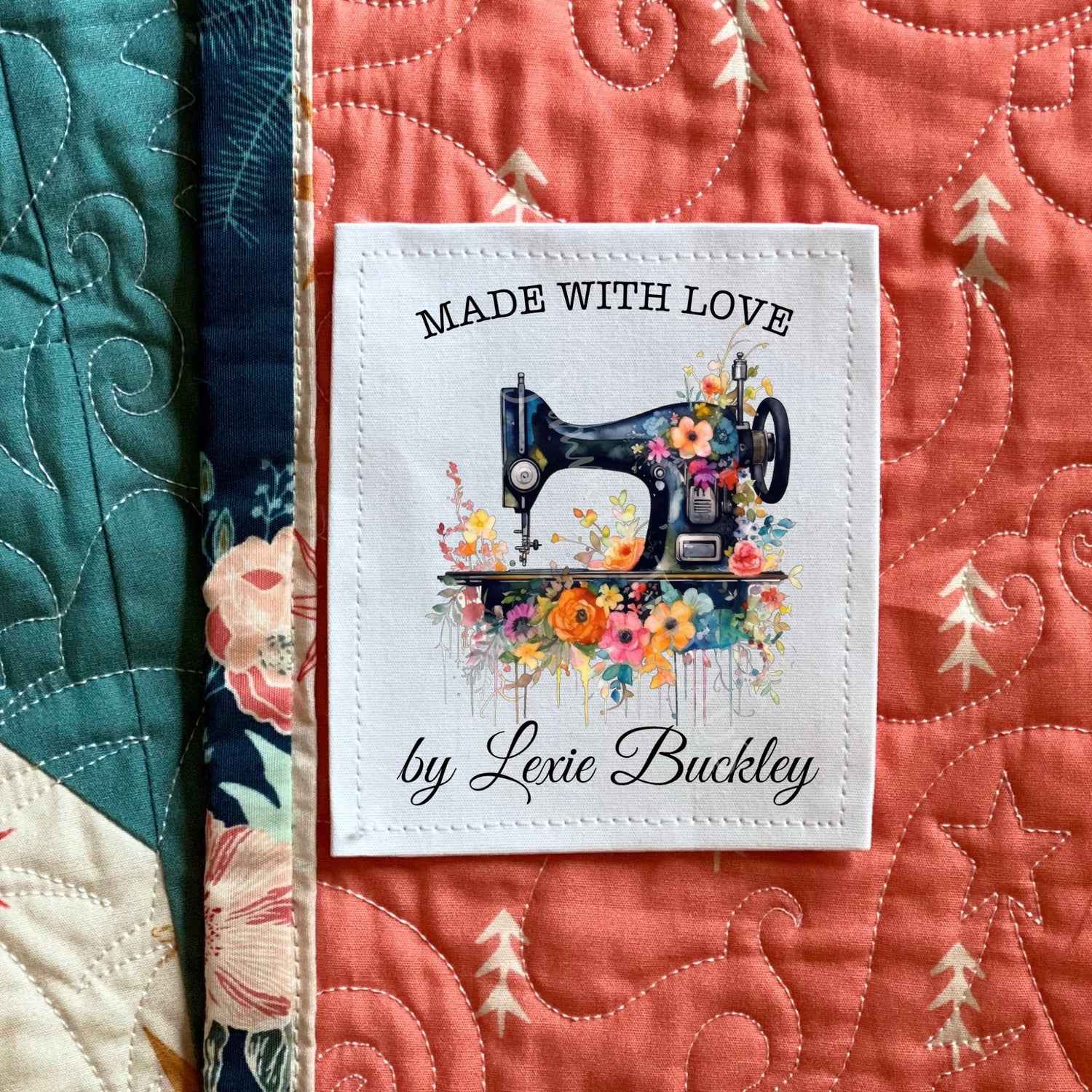 Cotton
Must be sewn on, but is backed with HeatnBond Featherweight to hold your label in place while stitching.
Remove the paper backing and fold your seam allowances down to prevent fraying.
* If you would like to iron on temporarily, use medium heat, No steam. Press for 2-3 seconds
*Hand or Machine sew your label to the quilt.
*Machine wash delicate and dry on low heat
click here to watch video on applying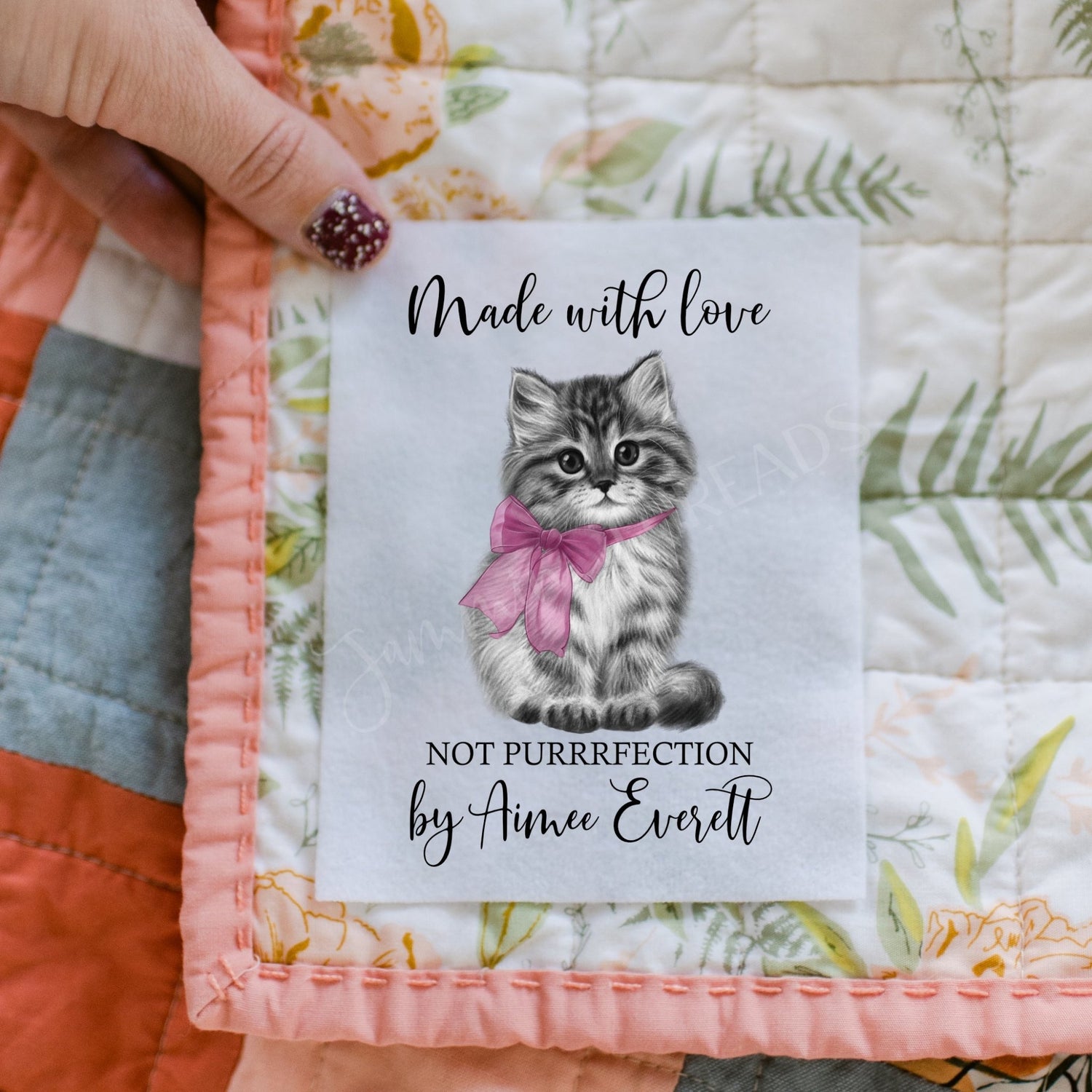 Polyester
The soft polyester fabric is ready for you to cut, and sew without fraying.
* If using an Iron, be sure to use a pressing cloth.
*You can throw polyester labels into the washing machine. No special washing requirements.
It will never wear off. Even after some tough love, your hard work will be good to go for many generations of snuggles & naptimes
click here to watch a video on applying
Need some inspiration? Check out some customer photos
Hand Stitched with Love

Kaylen shared with us her hand stitched label with adorable edges using pinking sheers.

Awesomely Appliquéd

Kelly makes the best frames and appliqués with her labels. Making it a stunning focal point on the back of her quilts.

Fantastically Framed

We love how this customer used a beautiful lace to frame her label
Video on adding your label with a whip stitch
Ready to shop some more???